The Roman Quarter development is anchored by a substantial and 'world-class' visitor attraction, alongside offices, retail, residential and leisure - creating activity in this quieter part of York and spreading footfall more evenly throughout the city.
Property developers North Star in Partnership with York Archaeological Trust have a bold vision is to deliver a mixed-use scheme anchored by a substantial World Class visitor attraction alongside offices, retail, residential and leisure uses. It will result in a transformation of the whole area with better public realm and more activity in this part of the City Centre.
As part of the development, the largest Archaeological dig in the city for 40 years will hopefully uncover significant remains and be the foundation for the new Roman themed attraction!
Three buildings will be demolished to allow excavation and then a single building will be constructed comprising the attraction, hotel and flats.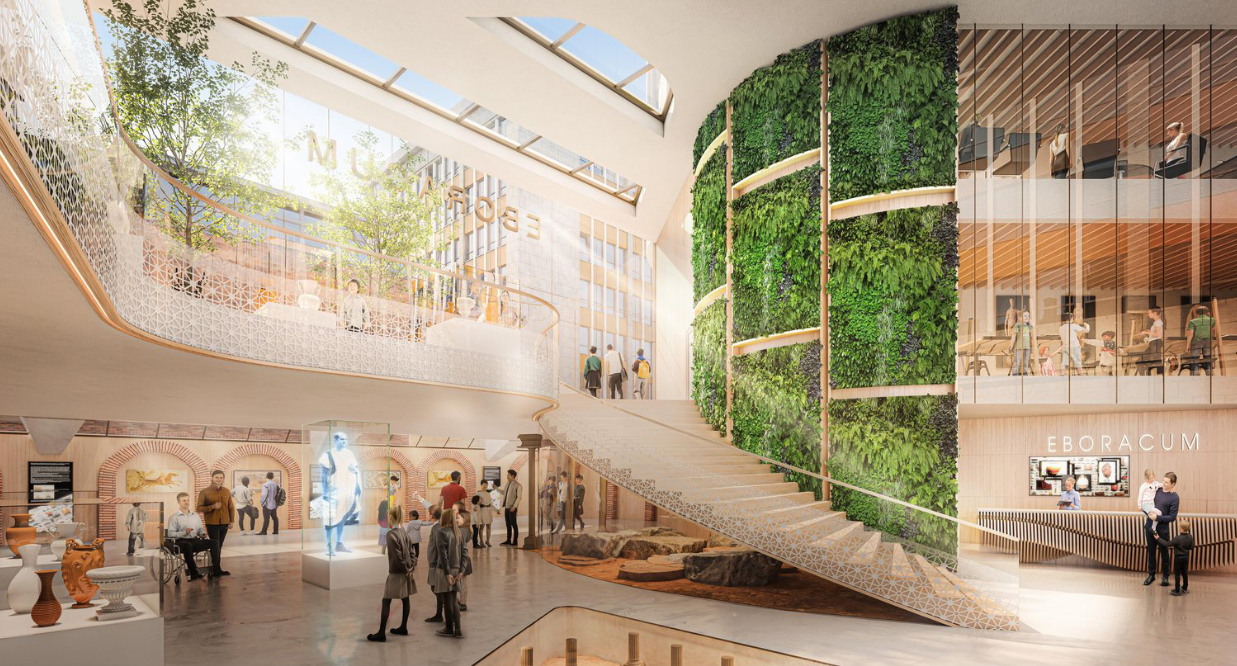 Key benefits:
Confirmed Partners for the leisure, hotel, retail and tourist attractions
Creating activity in a quieter part of the city
Removal of some buildings which are not in-keeping with York's cityscape
Plans submitted: Discussions are continuing over the Master Plan, including discussions around the formal pre-Application.
For more information, please visit: https://northstarim.com/the-roman-quarter