Big Tent Ideas Festival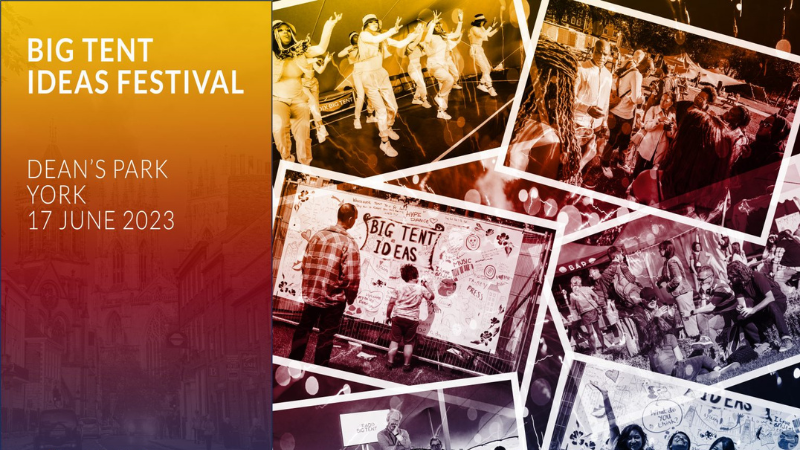 The Radix Big Tent Ideas Festival is a new way of doing politics: the annual non-partisan platform for people and communities to engage with political leaders and influence public policy.
It brings together people from all backgrounds and political affiliations, for a day of political and cultural debate.
Join us for a jam-packed day for the whole family:
• Rub shoulders with our incredible line-up of speakers
• Explore new ideas about health, housing, culture, environment and regeneration across several tents
• Enjoy our festival food & drink
• Have your say at Speakers' Corner open mic
• Join Angel investors at the Dragon's Den-style Pitch Pit for York entrepreneurs
• Express yourself on the Art & Cartoon walls
• Meet the author and get your favourite books signed at the pop up book shop
• Visit our Community Fayre
Tickets for the festival are free but must be registered for at bigtent.org.uk
The York BID is proud to support the Radix Big Tent Festival in York.