City Centre Insights August 2022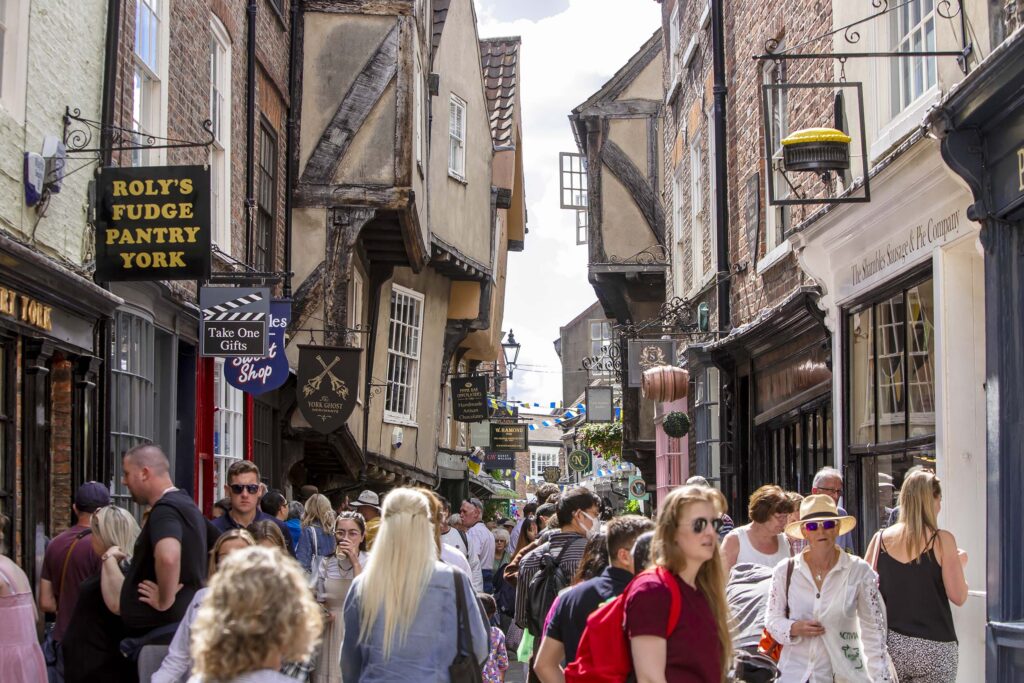 Our monthly report brings together data from various sources to offer a range of insights on the performance of York city centre. Click HERE to read the report for August 2022.
Data provided by O2 indicates that during August 2022, York city centre experienced a 22% increase in footfall compared to July and a decrease of 22% with respect to July 2021. The highest footfall levels were experienced during the bank holiday weekend at the end of the month.
Visitor demographics were overall consistent with July but showing a slight increase in one-time visitors and those aged 65+. Trips to the city centre from 'locals' based with a 10km radius represented 43% of the total visitor numbers whereas those travelling from 50km or more represented around 40%.
VISA data for Quarter 2 was published in our July 2022 report which can be viewed HERE. The spend analysis shows a gradual reduction in merchant sales from April to June 2022, mainly across retail and hospitality businesses. VISA data is made available to us quarterly. Spend insights for Quarter 3 will be made available as part of the October report.
To see our previous reports please visit our Insights & Trends page.