City Centre Insights October 2021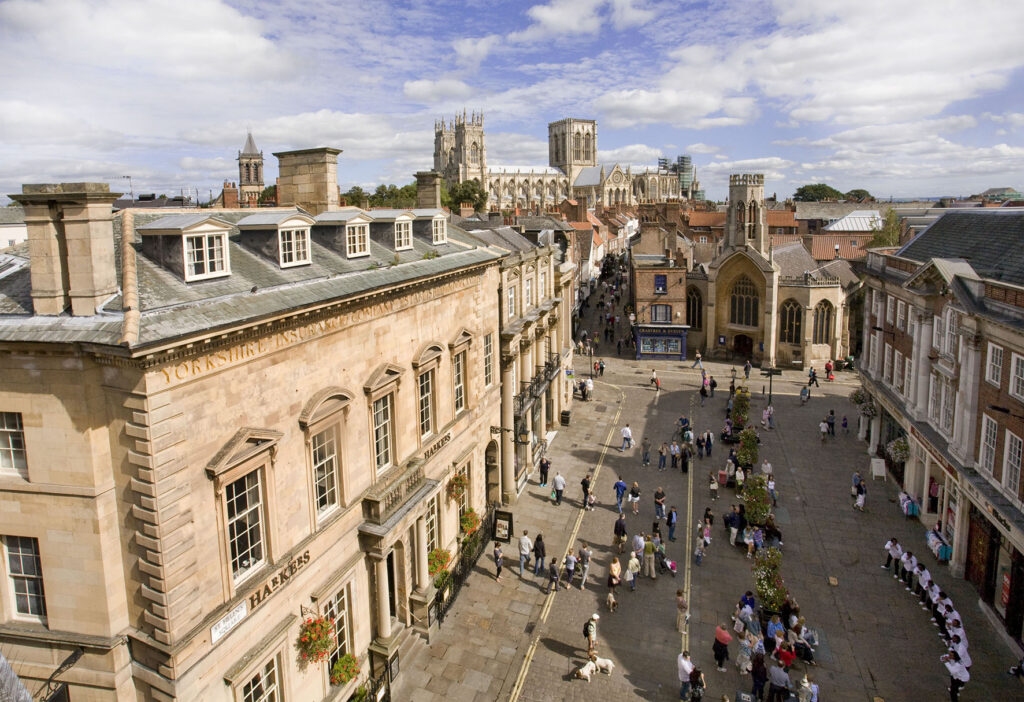 Our monthly report brings together data provided by O2, VISA and social media to offer a range of insights on the performance of York city centre. Click HERE to read the report for October 2021.
Following the reopening of non-essential retail and hospitality businesses in June 2021, York city centre witnessed a dramatic increase in footfall which has maintained during quarter 3 (July-September). The highest spikes in visitor numbers occurred during weekends over national school holidays reaching pre-pandemic levels.
During the same time period, over 53% of visits to the city were made from over 50km away which is a indicator of York's current popularity as a staycation destination and and desirable alternative to international travel. Notably, this is a much higher share than the 32% average seen across other UK cities utilising this technology. Comparatively, 26% of visits were made by York residents within a 10km radius of the city centre.
VISA data showed that spend in shops via card transactions increased by 38% during quarter 3 of 2021, when compared with the 3 months previous. The hospitality sector benefited the most, with merchant sales increasing by over 70%. Online spend made by York residents across the same time period decreased by 4%.