Coney Street regeneration scheme is York's answer to Levelling Up snub: Andrew Lowson
The Levelling Up agenda that promised so much, and infamously changed voting patterns in the Red Wall, appears to be slowly fading away. In the last month, Treasury has reigned back Michael Gove's discretionary spending powers, as the wider public sector continues to make cuts in response to Covid 19 bailouts and the mini budget under Liz Truss's brief Premiership.
It was no real surprise that York recently missed out on Levelling Up funding.    Despite being consistently classed as one of the UK's best places to live, those who know York understand that behind the historic façade, it is a northern city that faces the same modern challenges as many other places.  Young people leave for bigger cities due to lack of employment or affordable housing.  Our public realm looks tired due to consistent under-investment. Large retail units stand empty, due to changing online shopping habits and the evolving requirements of what people want when visiting.
It is for these reasons that everyone in York must get behind Helmsley Group's Coney Street Riverside regeneration project. This is not a masterplan born from a political catchphrase. It is not reliant on a Whitehall mandarin for sign off and is not the desire of some faceless overseas fund. Instead, it is the brainchild of a business that has been operating in York for more than 40 years and has the long-term success of the city and wider region at its heart.
Coney Street Riverside looks to build on the street's long heritage as a thriving hub of commerce, culture and community whilst opening it up through new access routes and reconnecting this vital area of the city with the River Ouse.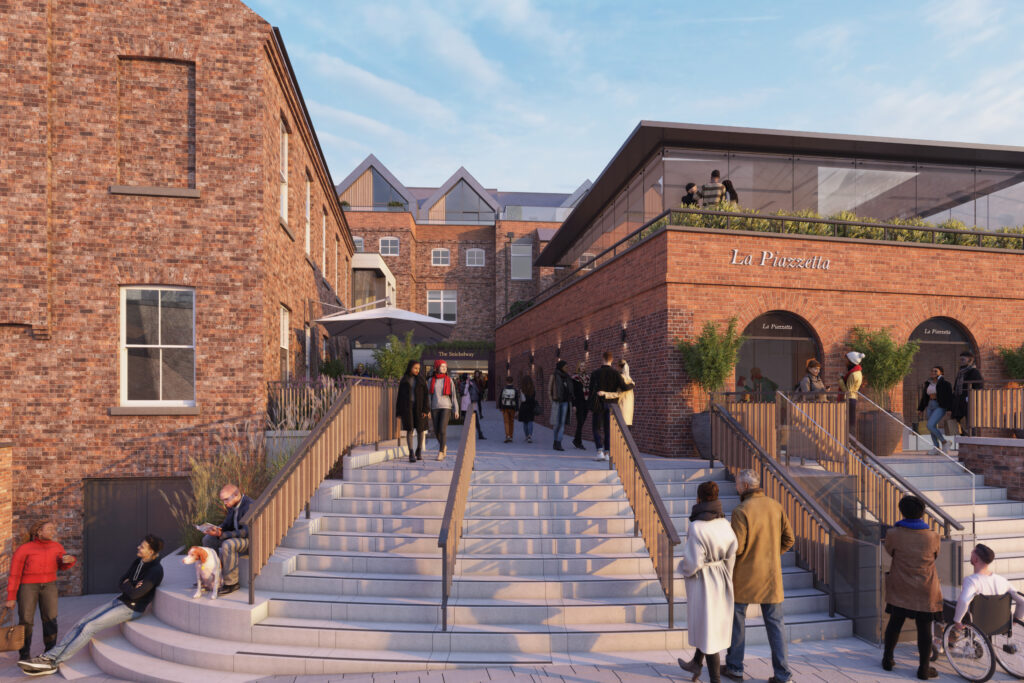 Those of us involved in 'placemaking' understand that if you are going to retain young people and attract businesses, you need to get some key things right when looking at new developments. Firstly, you need to plan the space so that it has areas where people want to spend time.
A new riverside walkway will give unprecedented views across the river, changing Coney Street from a predominantly inward facing shopping street, to an outward looking, pedestrianised area where café culture will thrive. Green space and plentiful seating will create a sense of community, and a place where people can meet and communicate.
Coney Street Riverside also recognises that the age of large footprint retail is limited, so the real estate will be altered to see smaller units at ground level that will appeal to independents. 
Flexible office space will make up some of the first floors and then much needed residential accommodation will be key to the upper storeys. This mixed use is vitally important, because York city centre needs people living and working in the city to support the business community. This will make it more sustainable in the long run and less reliant on the peaks and troughs of tourism.
New investment channelled in the right way can also address old problems. Every year, York makes national headlines in regard to the high number of 'hen parties' that come to the city. There are plenty of examples from other cities that if you design public realm in the right way, with families and culture high on the priority list, this actually dilutes anti-social behaviour.
Helmsley Group has made its vision clear and should be applauded. The hard work starts now, because for it to become a reality, the York community as its eventual users need to get behind it.
I truly hope that the public, private sector, civil servants and local politicians see the potential of this development and proactively work collaboratively on a scheme that is right for York. We must grasp this opportunity because there is no magic public sector investment ear-marked for York city centre. Let's embrace Coney Street Riverside and work together to create a city space that not only levels up our major high street, but creates an example for others to follow.