Building on the redevelopment of the Guildhall in 2022 by the City Council, further regeneration of the riverside in the heart of the city is planned, focused around a new pedestrian river crossing with environmental improvements at City Screen/ North Street Gardens.
A feasibility study has been completed for the bridge, also looking at connectivity along the river, linking to existing crossings and walkways. Funding will be sought in due course.
Linked to this, York based Private Developers 'Helmsley Group' have submitted redevelopment plans to planning for 19-33 Coney Street, including elements of the planned riverside walkway, which will create new open space and connections, whilst framing a riverside leisure offer.
The new riverside walkway would run from City Screen to Ouse Bridge, and the existing buildings would be converted and replaced to create a mix of retail, student accommodation and leisure uses.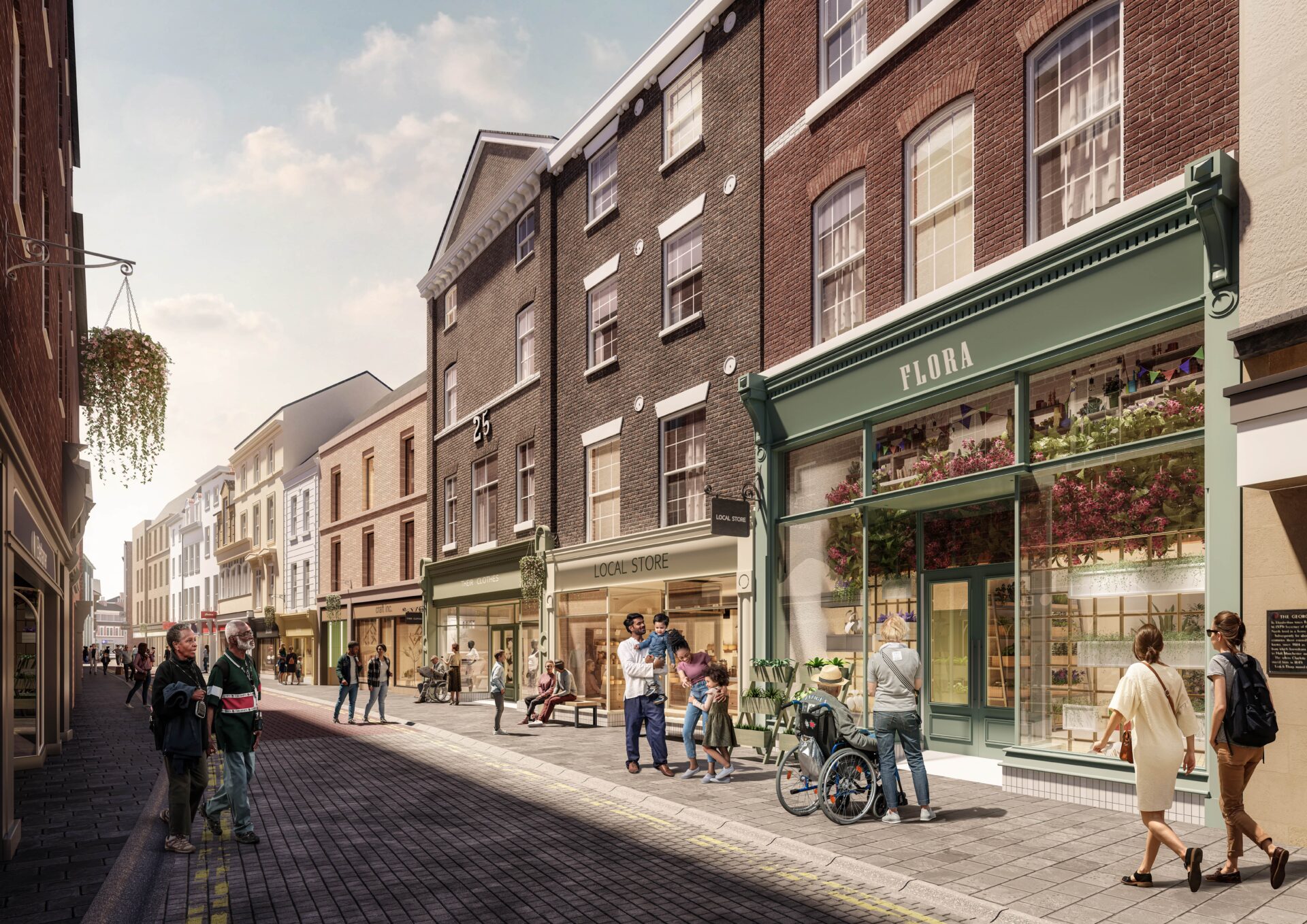 Key benefits:
Improved riverside aesthetics
Redevelopment of underutilised buildings along Coney Street
Transport Links
Plans submitted: Plans have recently been submitted by Helmsley Group for 19-33 Coney Street and are awaiting determination.
For more information, please visit: https://coneystreetriverside.co.uk/