York Central is one of the largest city centre brownfield regeneration sites in England, with some parts of the area restricted to rail uses for more than 150 years. The 45 hectare site has been designated as a UK Government 'Housing Zone' and has also been awarded 'Enterprise Zone' status, which offers commercial occupiers significant incentives.
Located adjacent to the city's existing retail and business core, York Central offers the opportunity to create a series of new city centre residential and business neighbourhoods, with improved access to the city's railway station. Uniquely, York Central also has the National Railway Museum as a key anchor to homes and businesses coming to the site. The world-class museum is hoping to attract 1.2 million visitors per annum as part of its own £50 million masterplan.
York Central is being brought forward through a partnership of Homes England, Network Rail, the City of York Council and the National Railway Museum. These four partners bring together funding streams to support the delivery of infrastructure and land assembly, and are working collaboratively to support the development of York Central. Together they will create the masterplan for the site and manage the subsequent delivery of all development.
The masterplan is in development which will establish preferred access options, the basic infrastructure and layout, public realm and how the site will link to surrounding neighbourhoods. It will also determine the criteria that investors and developers must satisfy if they wish to put plans forward, ensuring that any future development is right for the city.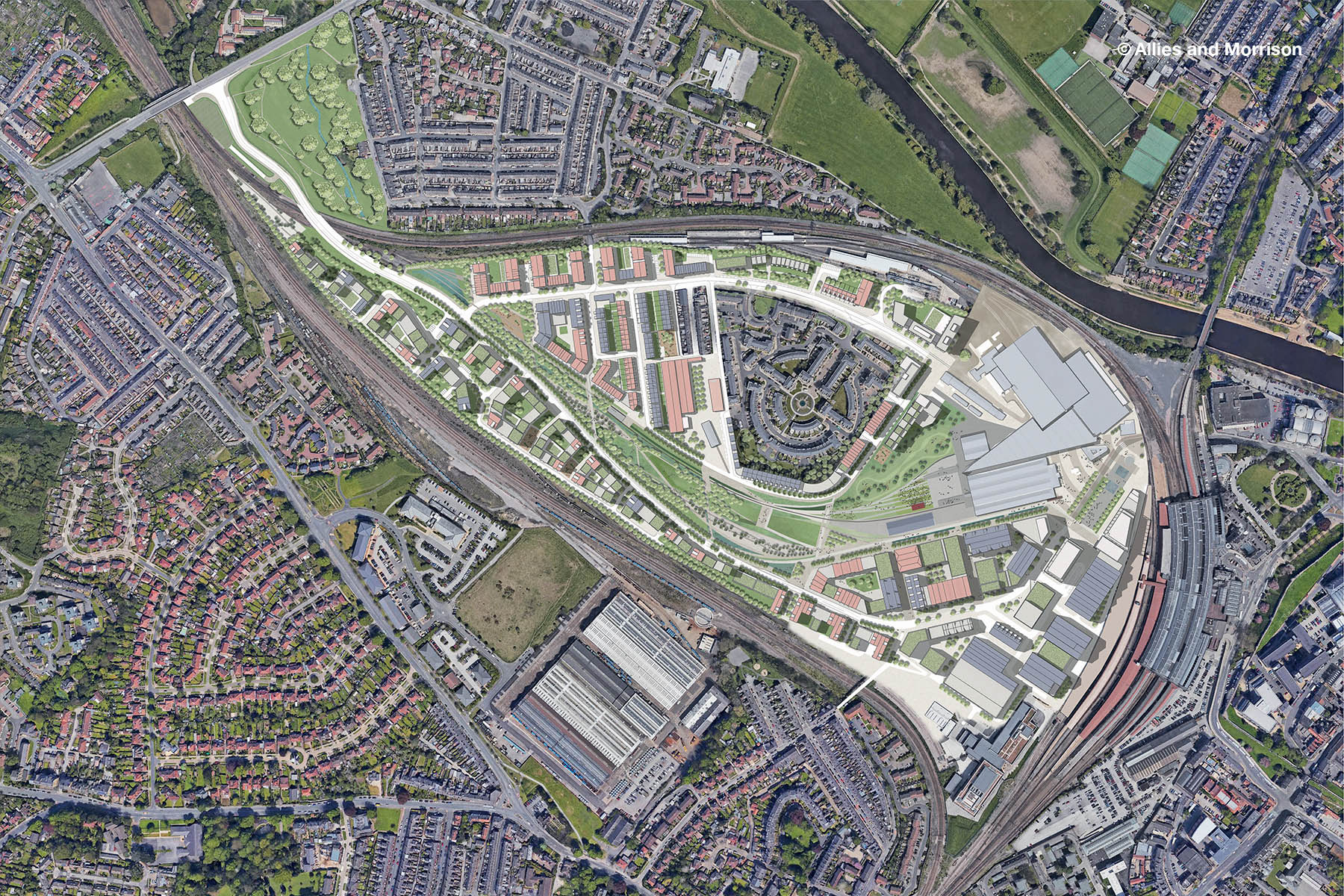 Key benefits: 
£1.16bn for the local economy (GVA)
2,500 new homes
Over 1 million sq ft of quality offices, retail and leisure space
6.500+ High Value Jobs
£132m Government investment secured to deliver key infrastructure
Excellent public transport connections at the heart of the UK rail network
New experience at the National Railway Museum
Creation of new Public Park
Plans submitted: In 2013, City of York Council created design and infrastructure studies for the site.
Start date: Planning permission has now been granted for works on the access bridge to begin soon.
Realistic completion date: 15 year scheme (if all goes to plan)
For more information, please visit: https://www.yorkcentral.info/