Since 1877, York Railway Station has helped to transform the city, connecting York to the wider world. In the current climate, public transport has never been more important and as we move towards vehicle rationalisation and a greener city, developments like the 'York Station Front' will enable a smoother transition to public transport.
The front of York Station is being transformed to create a new and improved gateway to the city.
This upgraded space will:
Improve access to the station, by providing an easier and safer experience for pedestrians, cyclists and bus users
Introduce welcoming new public spaces for everybody to enjoy
Showcase the city's heritage sites at their very best
City of York Council, West Yorkshire Combined Authority, Network Rail and LNER are working together to minimise disruption and deliver this major upgrade, which is set to be completed in 2025.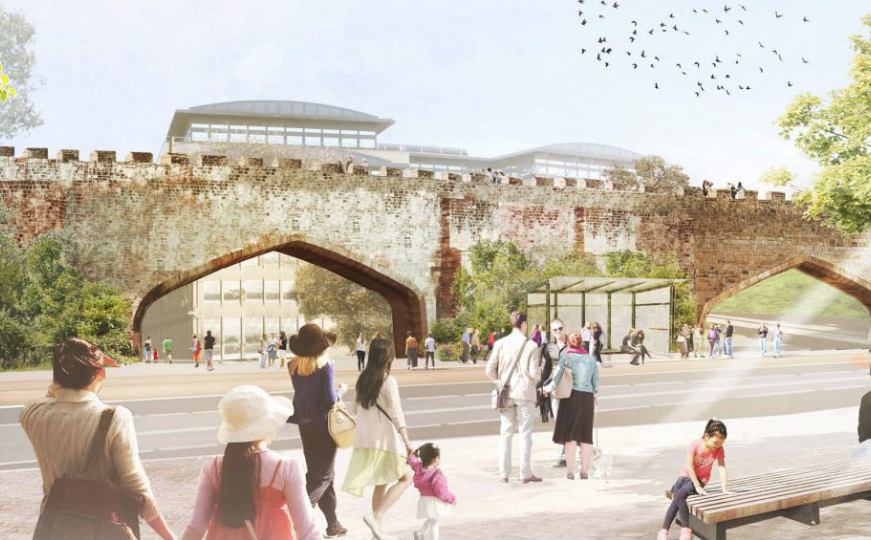 Key benefits:
Improved access to the station
Easier and safer for pedestrians and cyclists
Welcoming public spaces
Enhanced setting of city walls
Key dates: Set to be completed in 2025
Start date: In early 2022, the Council Executive will decide on whether to proceed based on the tender cost.
For more information, please visit: www.york.gov.uk/StationGateway