During the pandemic it has been crucial for towns and cities to better utilise their outdoor spaces to allow the public to dwell safely and continue to support the local economy.
Many of the outdoor spaces developed by York BID have become incredibly popular with locals and residents alike which has created a legacy for these projects to return each Summer with more creative elements being added each year.
This project originated during the covid pandemic to support local hospitality businesses whilst indoor eating and drinking was restricted.
The pop-up seating areas have become so popular they are now a regular seasonal feature.
Pop up seating areas can be found at College Green and Duncombe Place (situated near York Minster), Exhibition Square (outside York Gallery) and the Eye of York (next to Cliffords Tower and Castle Museum).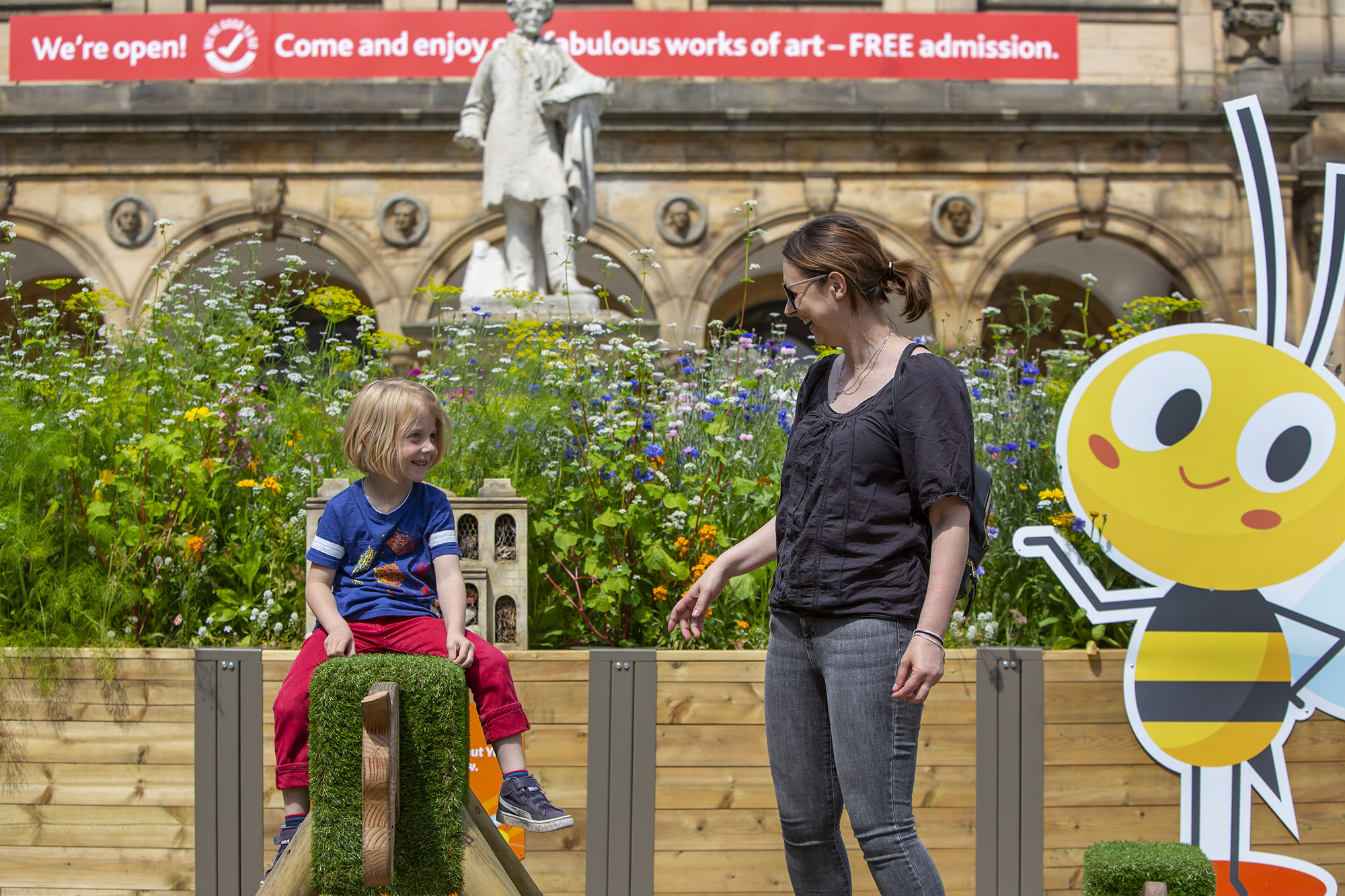 Every summer the BID fills the city centre with virbrant floral planters filled with pollinator-friendly plants.
The floral displays include a large number of hanging baskets, free-standing flower towers, planters and a beautiful wildflower meadow.
The flowers add colour and beauty, create atmosphere and make a good first impression on visitors to the city.
Introducing elements of play into our seating areas means you are never far from a family-friendly space in the city.
Picnic tables and fantastic views create the perfect spot to enjoy an alfresco lunch or coffee from local businesses nearby.
Artificial grass animals and benches provide the fun for younger visitors where they can safely let off steam or rest.