The York BID is committed to providing additional services to the core operations provided by the local authority and enhancing the city centre's environment so that street and public spaces throughout are cleaner than ever before.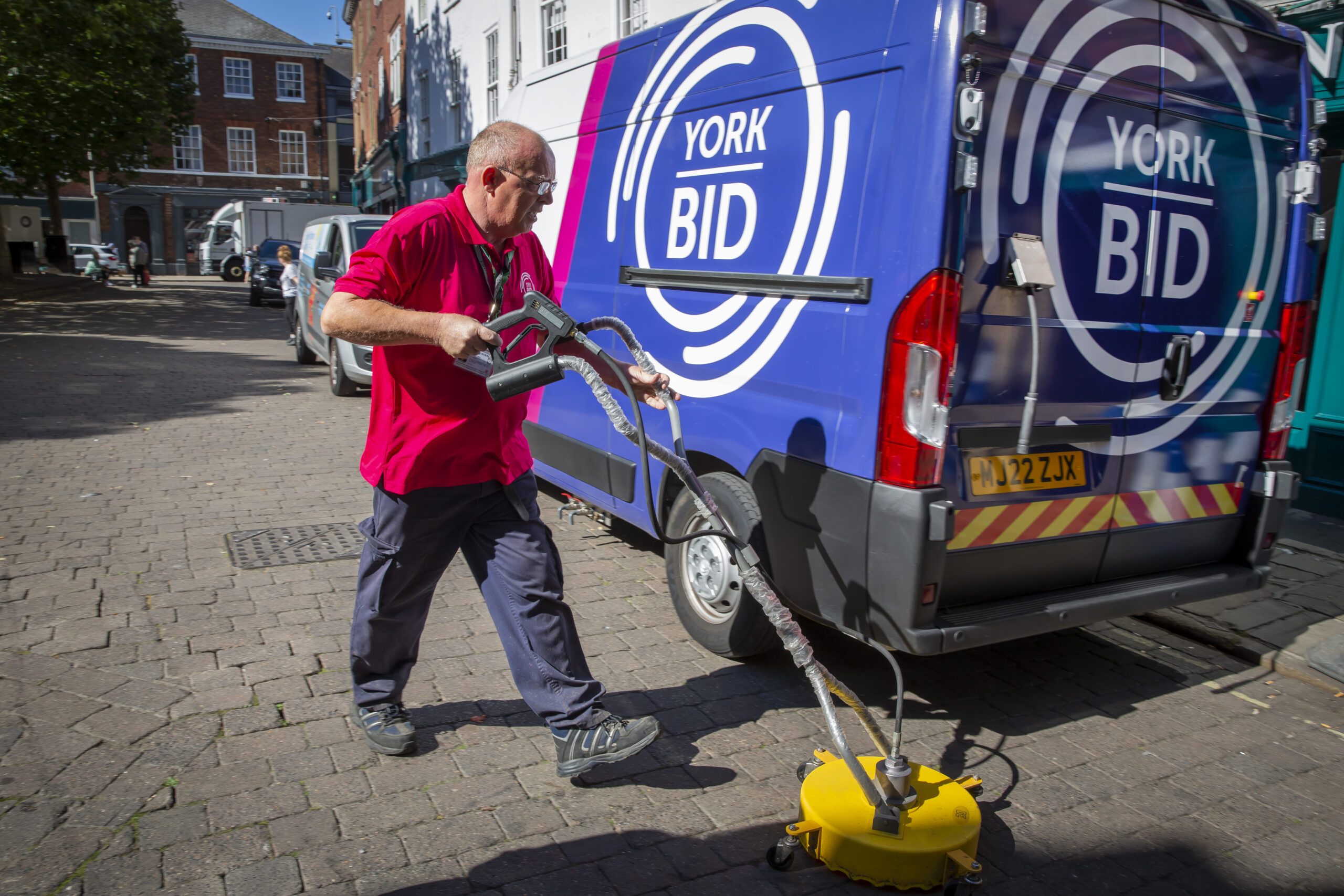 Our cleaning team are out early every morning visiting 'hotspots' to clean away the mess left behind at night. This includes biowaste, drug debris, graffiti and homeless litter.
Then they start responding to requests logged by our businesses on the Rapid Response Cleaning Service. This indispensable service is available to all levy paying businesses to keep the entranceways and footpaths outside their premises sparkling and ready for customers.
To use the Rapid Response service simply call the number below and leave a message with your contact details and describe the issue.
Rapid Response Hotline: 01904 900181
Operation times: 6am-2pm, 7 days a week
During 6 years of BID operations our Street Cleaning team have achieved:

28,097
Reports of biowaste (human/animal/food etc.) cleaned up


21,267
Number of bins, benches & alleyways cleaned
1,142,660
Pieces of chewing gum removed
726
Rapid response call out answered
During 6 years of BID operations our Street Cleaning team have achieved:

Reports of biowaste (human/animal/food etc.) cleaned up


Number of bins, benches & alleyways cleaned
Pieces of chewing gum removed
Rapid response call out answered