York Gift Card Information Pack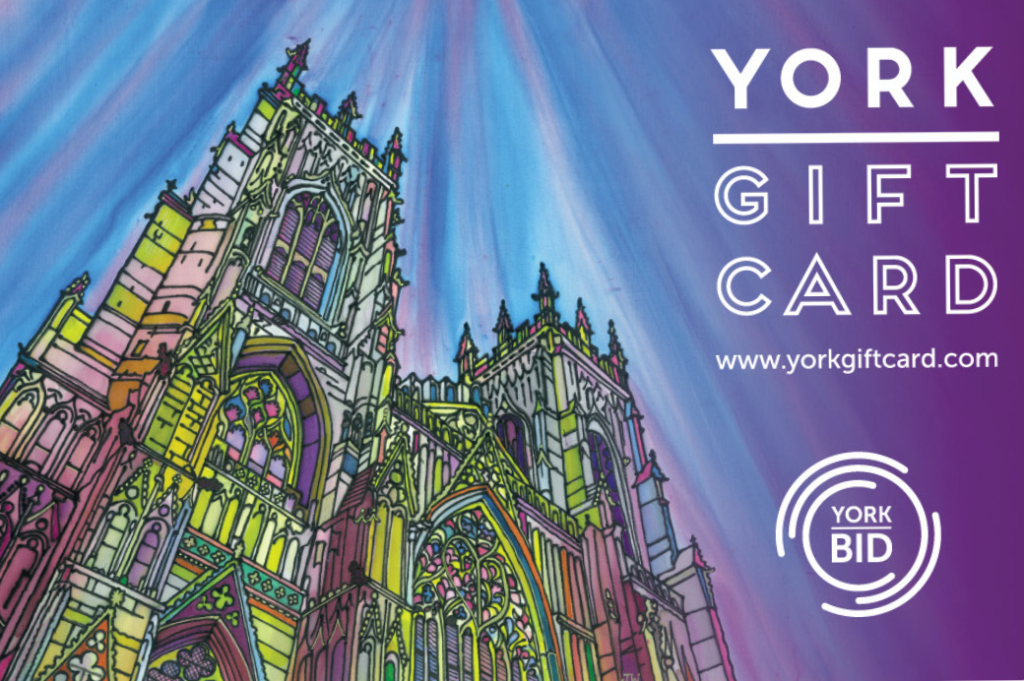 Show your support for local businesses and help keep money locked into the York economy with the York Gift Card!
What is it?
The York Gift Card is a multi-retailer gift card that can be used at over 350 businesses in York City Centre, from your favourite independent businesses to much-loved flagship brands. Treat yourself to coffee and cake in a laid-back cafè, indulge in a luxury hotel stay, treat the whole family to a fun day out at a top attraction, shop 'til you drop or savour a delicious meal at an elegant restaurant – the choice is yours!
The history of York Gift Card
Since launching in 2019, the York Gift Card has rapidly grown to become one of the largest of its kind in the UK. The scheme has been successful in locking spend into York's wealth of businesses, driving footfall and contributing to a successful local economy.
The artwork was commissioned from local artist Jonathon Williams.
How can it be used?
With Christmas round the corner, the York Gift Card is the perfect gift for employees, customers, and corporate partners since the UK Government's Trivial Benefits scheme allows an organisation to give their staff a non-cash gift of up to £50 with no tax or National Insurance to pay. Firms can use this scheme more than once per year as long as it isn't part of the employee's regular salary or contract. Physical cards and digital formats are available.
Doing your bit…
The York Gift Card is a reward with true purpose and is a great way to meet your corporate social responsibility goals. Visit the Town and City Gift Cards website for corporate orders and more information.
Give the gift of York this Christmas.