Reignite II: The Creative Economy
November 9 @ 6:00 pm

-

9:00 pm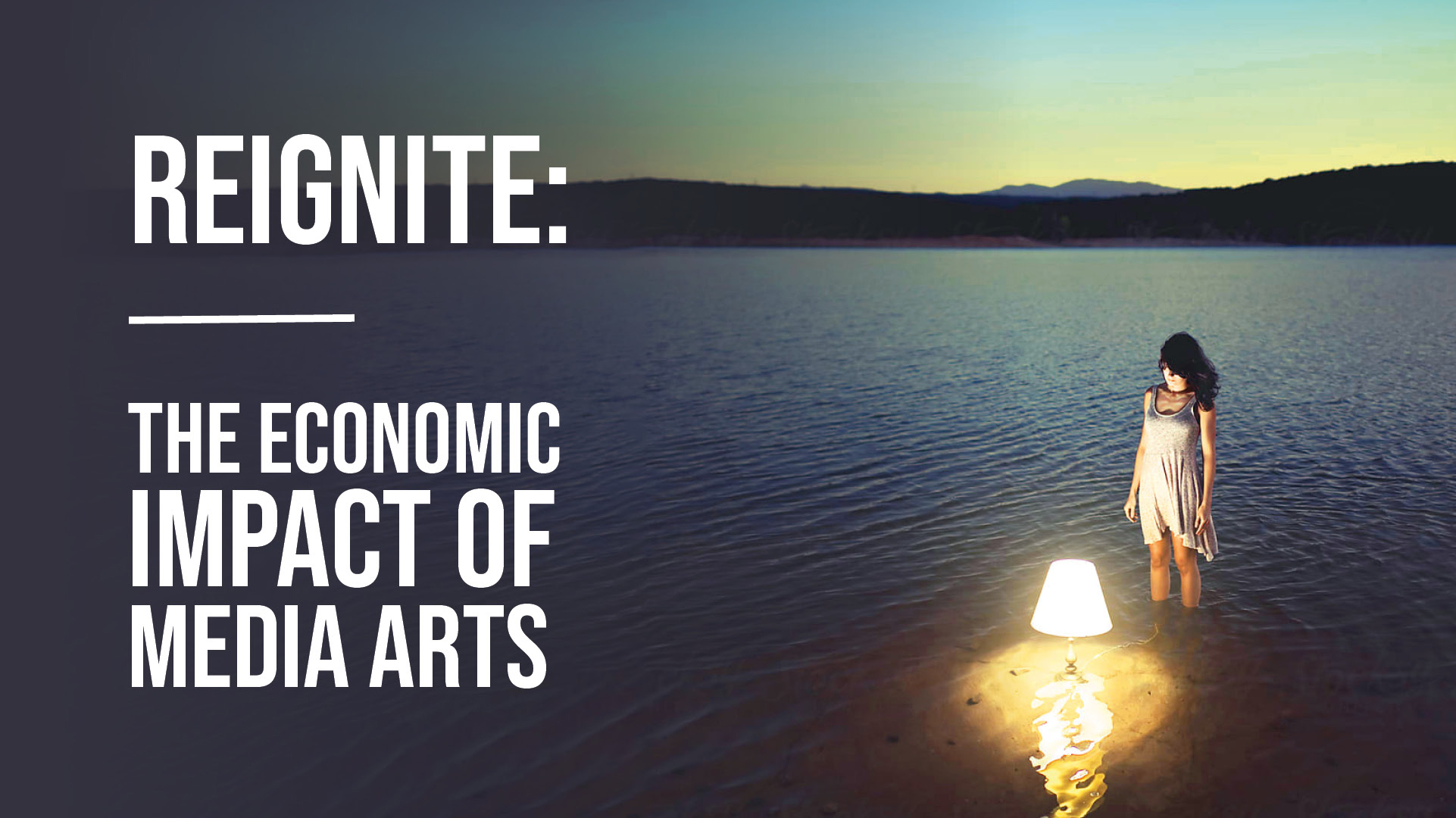 Reignite: Economic Impact through Creative Industries launched in autumn 2023 to celebrate York's creative sector and its significant impact on the local economy. The event brought together representatives across all sectors to unite under York's UNESCO Media Arts designation, with the aim of encouraging all sectors in York, including hospitality, retail, and transport, to recognise the vast potential of York's creative sector to transform the city's economy.
Organisations Aesthetica, Viridian FX, Bright White, York Museums Trust, the National Railway Museum, and a panel of young creatives highlighted the need to embrace the city's UNESCO designation to strengthen the local economy, with ambitions to create educational pathways, develop new skills and jobs, and attract investment.
The event is now returning as part of the BAFTA-Qualifying Aesthetica Film Festival, which sees York become a cinematic playground for global giants in the media and gaming industries.
Reignite II: The Creative Economy will bring together key partners and industry leaders to explore the impact of large-scale cultural programming on York's wider economy and will feature a film screening and Q&A with some of the UK's most significant creative talent. The discussion will focus on the role of media arts in driving economic growth, attracting tourism, and fostering a vibrant and creative city for years to come.
Reignite II: The Creative Economy is on 9th November from 6-9pm at City Screen Picturehouse in York.
Cherie Federico, Director of Aesthetica, said: "Reignite II is an opportunity to discuss the economic impact of culture on our city and how bold cultural programming offers an uplift in the city centre through economic and social inclusion."
"Through Reignite, we are looking to unite the city in support of the high growth and economic potential of York's creative industries, and we're committed to supporting the sector to reach its full potential."
Rachel Bean, Project Manager at York BID, said: "We believe that media arts have a vital role to play in the city's economic future, and we're excited to build on the success of Reignite and continue to work closely with Aesthetica and partners to explore this potential."
The event is supported by City of York Council, York Business Improvement District (BID), Aesthetica, Viridian FX, and York & North Yorkshire Chamber of Commerce.
Reignite II is free to attend, but registration is required. Reserve your place early to avoid disappointment.
To register, please visit Eventbrite.
Photo credits: Ben Porter