York Ice Trail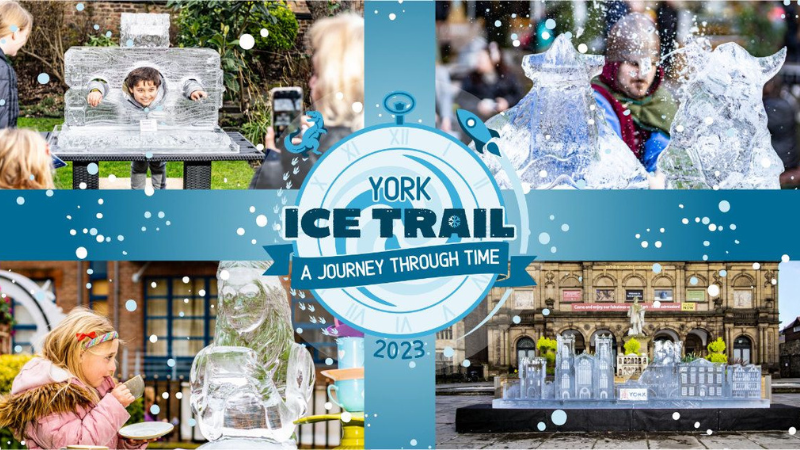 The UK's biggest outdoor Ice Trail and one of York's best loved events, is back for more family friendly fun on the 4th and 5th February 2023 with a range of magnificent ice sculptures transforming the city centre.
Get ready for an icy adventure and go on "A Journey Through Time" as you walk through history and enjoy the "coolest" sculptures lining the streets.
The BID are sponsoring 6 sculptures – all famous York characters from our free York Quest mobile phone app with it's 'Travel Through Time' augmented reality history quest. The 'Travel Through Time' quest introduces you to famous York historical characters and allows you to interact with them using AR. It's a great fun way for families to explore the city.
The Ice Trail is a fantastic day out with endless photo opportunities and interactive activities galore!