York is beautiful at any time of year, but when you add a dazzling light display with 160,000 lights stretching 15km, it creates a truly special atmosphere for those who come to visit York over the festive period.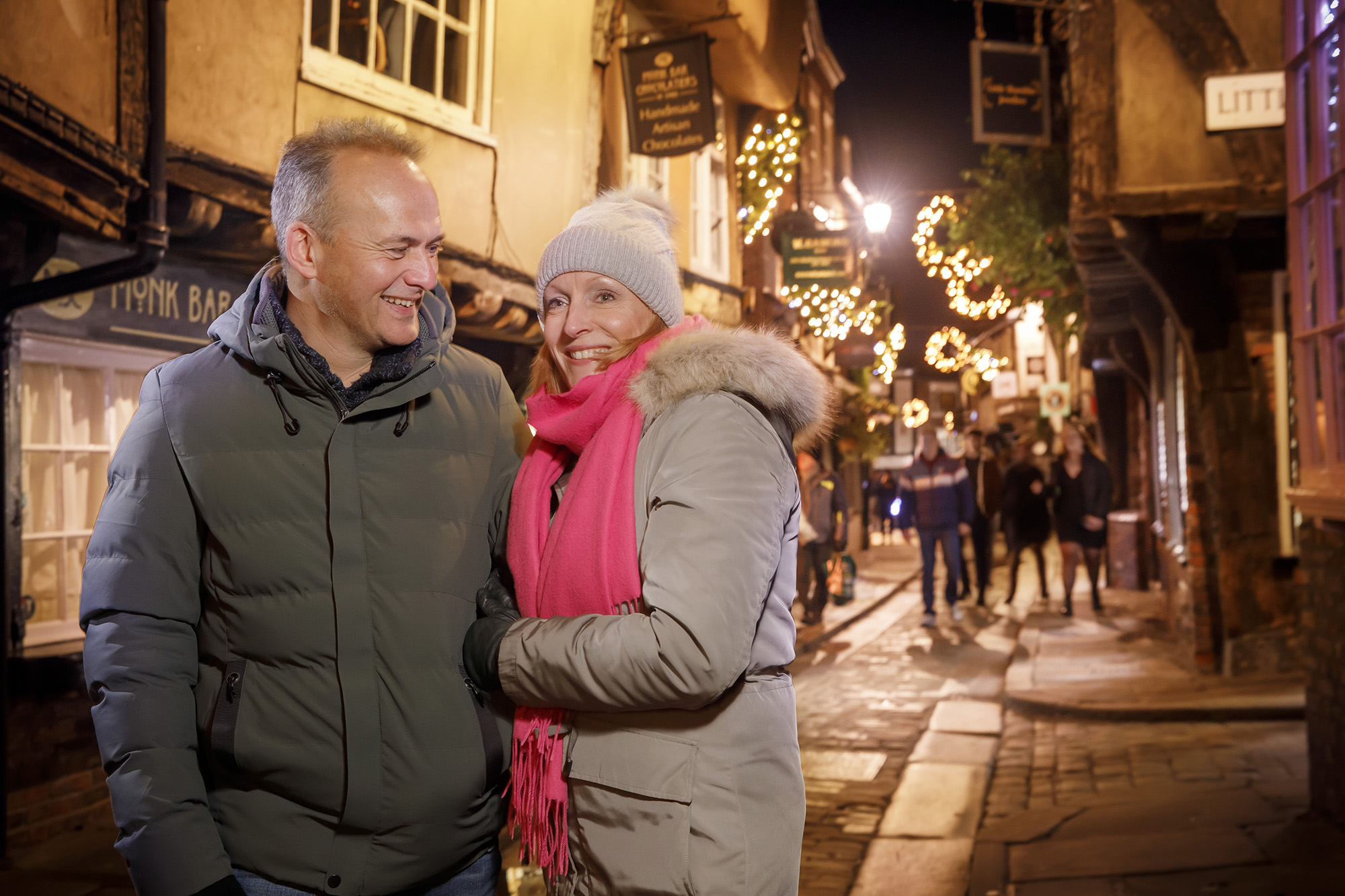 Historic buildings, trees and lamp posts are adorned with an array of illuminations including garlands, drop lights and solar-powered Christmas trees.
They join the iconic bar walls which have been draped with curtains of sparkling lights since 2016 to create a stunning entrance to the York Christmas experience. Miles of swags add yet more fairy-tale whimsy to this enchanting city.
A giant illuminated post box in Museum Gardens elevates a trip to send a letter to Father Christmas to a suitably magical experience. Learn more on the dedicated York Nutcracker Trail web page.
The Magical Tree of Light captivates with its ever-changing display, using the latest Twinkly LED technology.
All these elements create a special seasonal atmosphere which regularly sees York voted the UK's 'most festive city', something York BID is proud to contribute towards.
The York Winter Lights scheme is delivered by York BID in partnership with Make It York.
"Thank you to York BID for the amazing light show on Bootham Bar. Our visitors and staff really appreciate it!"
 Reyahn King, Chief Executive, York Art Gallery