As a popular destination for its historical beauty and vibrant nightlife, York BID aims to make the city a welcoming environment for all who visit the city centre.
We aim to achieve this through a combined approach, via our own Street Rangers and Taxi Marshal programmes, and by working in partnership with other agencies.
Our programmes focus on ensuring that everyone - tourists, shoppers, families, and our very own residents - safely enjoys all that York has on offer.
The Street Rangers provide a direct response to enquiries about safety, anti-social behaviour, security issues, and shoplifting.
The BID Rangers host weekly meetings which are attended by both the Police and NEOs to share information and pool resources.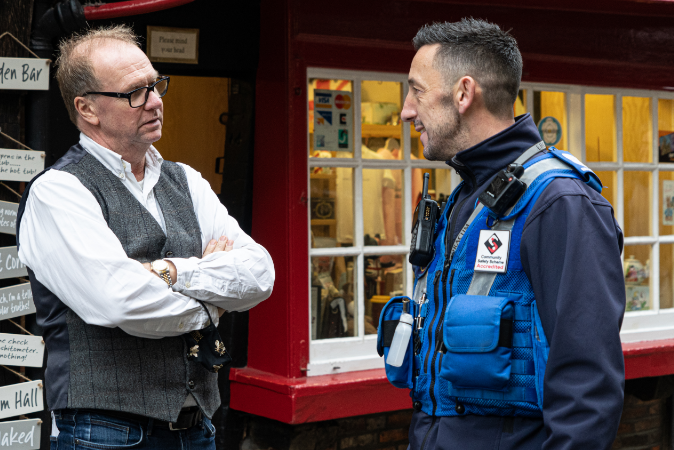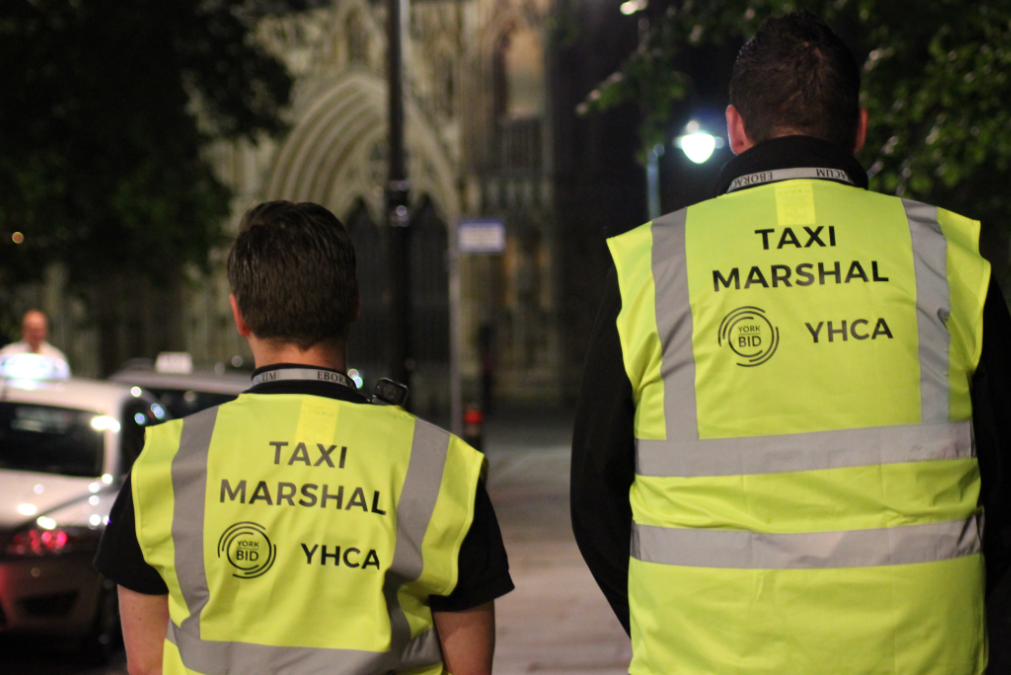 Taxi Marshals at Duncombe Place taxi rank ensure a safe and ordered wait for a ride home after a night enjoying York's night life.
Taxi Marshals operate on Friday and Saturday nights into the early hours.
York BID would like to thank the following partners for funding the scheme: CYC Licensing, The Dean Court Hotel, Duncombe Place residents, Gray's Solicitors and The York Hackney Cab Association (YHCA).
"Since the Marshals have been in place we have seen a reduction in complaints from local residents and businesses in this area relating to ASB issues, and complaints about taxis not parking at the correct location on the rank."
Lesley Cooke, Licensing Manager, City of York Council
York BID is working closely with the local authority and transport providers to make the city centre as accessible as possible.
In 2019, York BID added more than 90 bike parking spaces to the city. This increased the overall capacity of city centre cycle parking by 10%. Along with this, we brought seven new sign posts showing a map of city cycle routes and all the available cycle parking.
We also work with City of York Council to identify and remove abandoned bikes, freeing up much-needed space for our keen cyclists! To date over 200 abandoned bikes have been removed, refurbished or repurposed.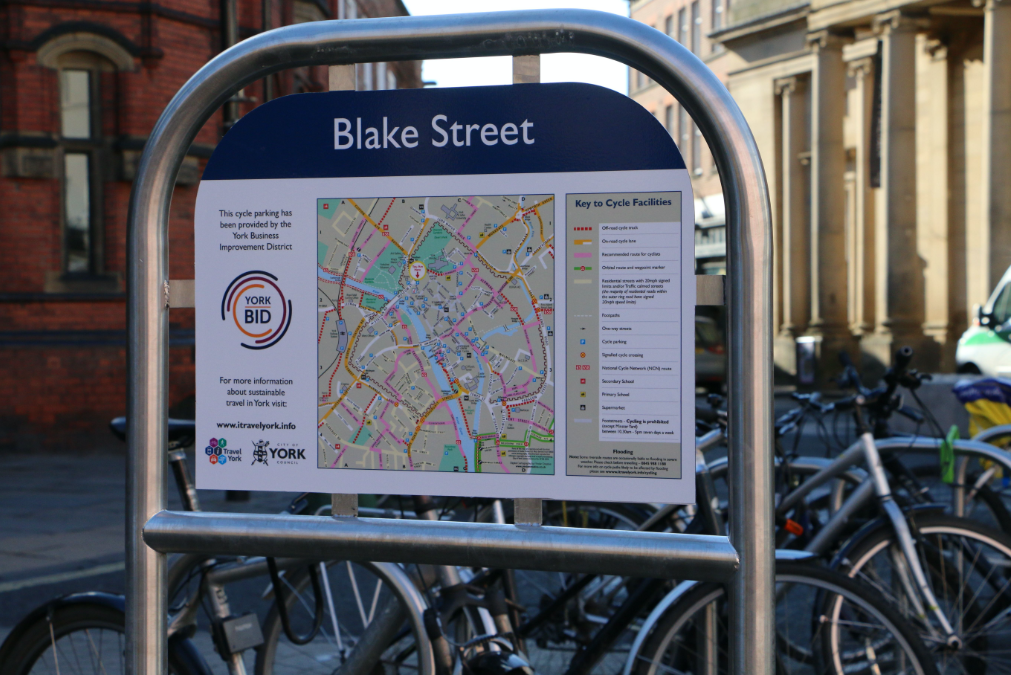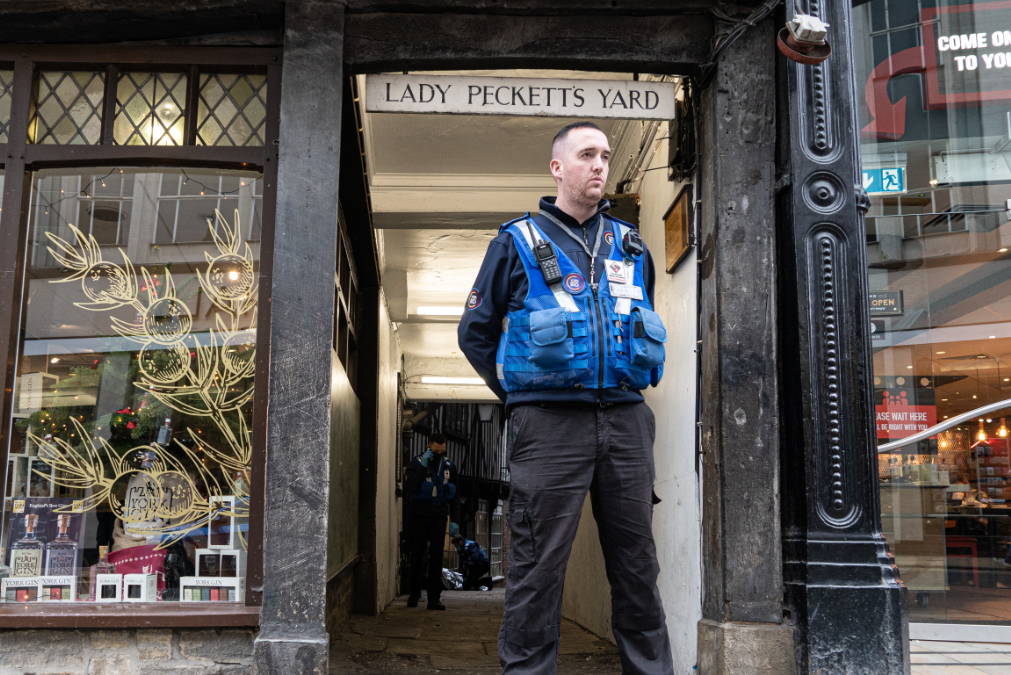 Anti-Social Loitering Scheme
The anti-loitering scheme is a programme that aims to deter anti-social activity on business premises and in doorways.
Businesses who sign up to the scheme give Rangers permission to ask those who engage in this activity to leave. It also allows the Rangers to provide information and support advice to those who need it.
Contact rangers@theyorkbid.com for more information.
York Street Aid was launched in November 2019, and is a partnership between Two Ridings Community Foundation, York BID and City of York Council.
The York Street Aid fund offers contactless 'tap points' to allow cashless giving to raise money for those affected by street homelessness and rough sleeping. The first of these points is located at SPARK:York CIC in Piccadilly. Donations are pooled into the York Street Aid Fund for grants designed to offer long-term, planned help.
Those who want to support people who are sleeping rough can simply tap the contact point at SPARK:York CIC to donate £3 or choose their own amount and donate online.
Money donated will go directly towards helping homeless people in York in personalised ways.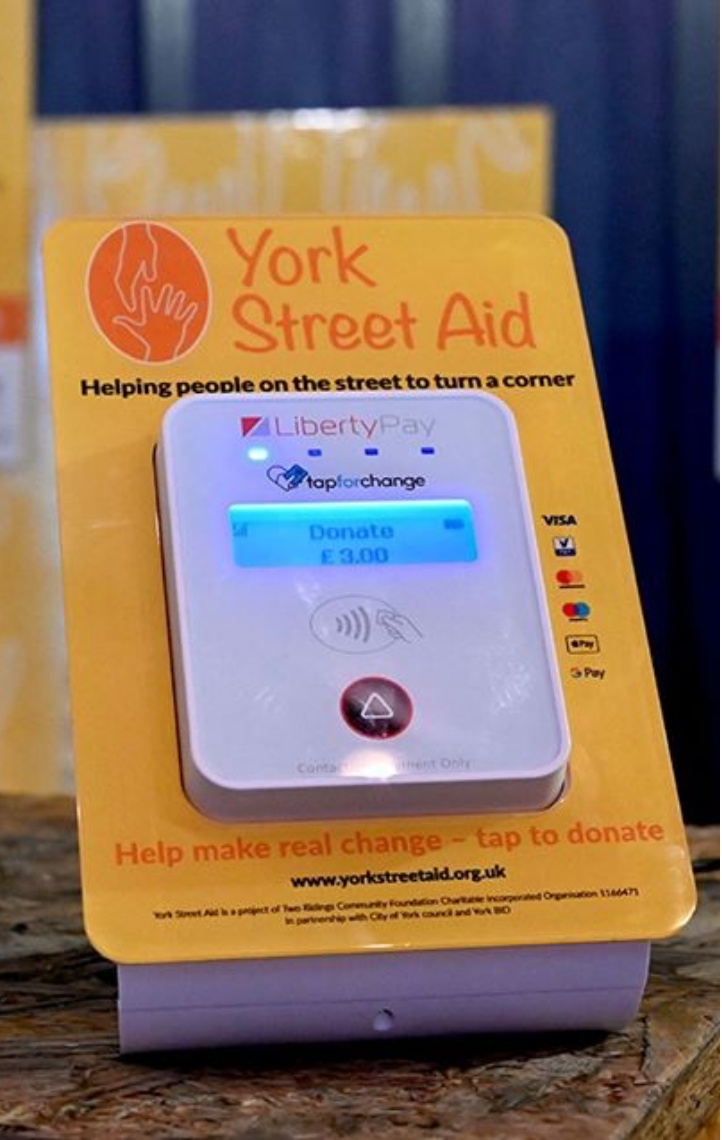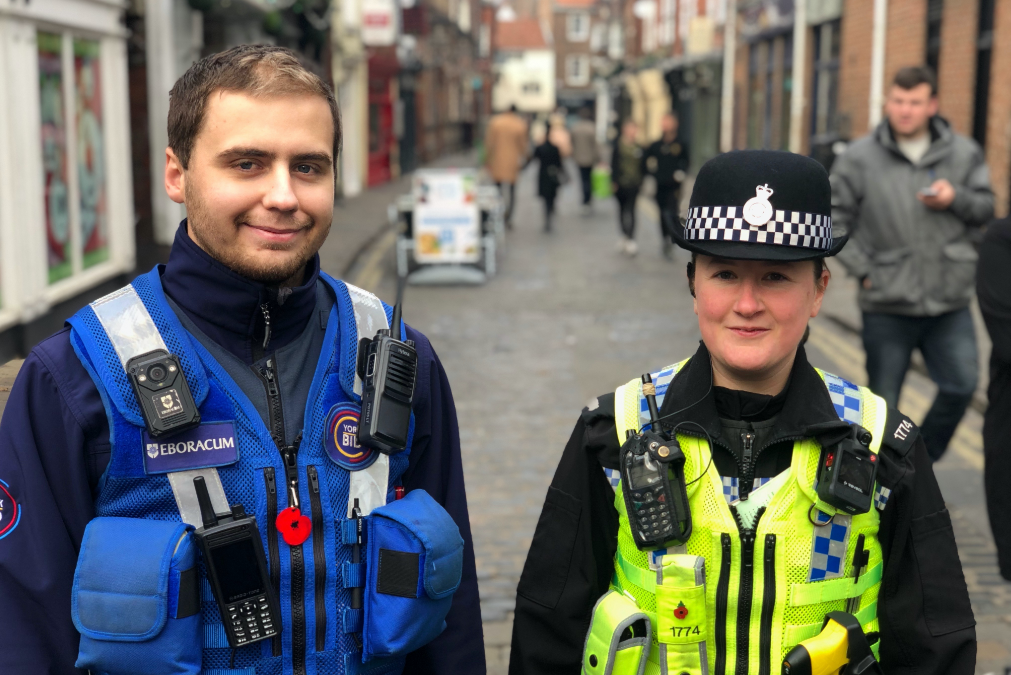 Partnerships with Local Agencies
York BID actively participates in initiatives that promote safety in York, and along with several local agencies and partners, sits on a wider strategic group focused on developing and delivering joined up citywide programmes.
We are working with York's police force, community organisations and Neighbourhood Enforcement Officers, and are involved in projects such as Operation Erase, Operation Safari and City Centre Hotspots meetings, that aim to tackle local issues around drink-fuelled anti-social behaviour, vulnerable people in the community and providing support for the homeless.
York BID also sits on the nighttime economy and counter-terrorism groups, ensuring that the business community has a voice on all issues that involve keeping the city safe.