We are always looking for new ways to support and empower local businesses. We provide a collective voice to represent the business community at city level to ensure their views are heard.
Support initiatives designed to advise and assist businesses through periods of financial difficulty
In response to the current economic crisis, York BID has launched a suite of support initiatives designed to advise and assist businesses through periods of financial difficulty.
We are hopeful that a large number of our levy paying businesses will be able to take advantage of one or more of these free or subsidised schemes, including: free memberships to BIRA, grants for LED Lighting, advice on utility contracts and competitive rates on trade waste collection.
Some of our upcoming training courses include:
Customer Service
Level 3 Emergency First Aid at Work
Mental Health Awareness & First Aid
Marketing
Leadership & Management Skills
Computing
This programme is designed to offer businesses training that is relevant, engaging, and will help York businesses and their staff to thrive. If you have any suggestions for future courses, we'd love to hear from you.
Click the button below to see the full list of upcoming courses and enroll. If you have any questions or would like further information, please contact the team at training@theyorkbid.com.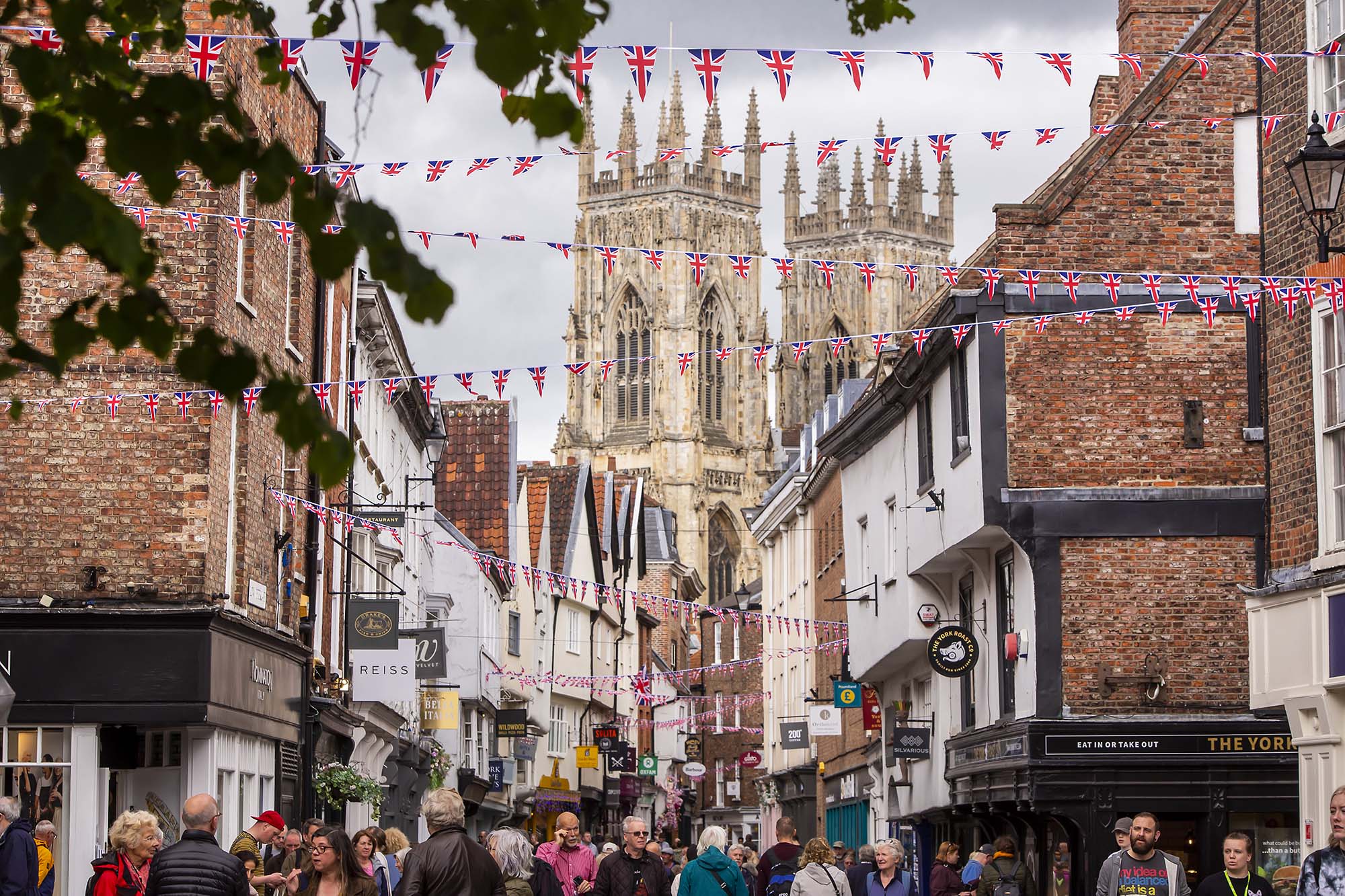 City Centre Performance Monitoring
Capturing key data on consumer behaviour and promoting evidence-based decision making
The BID, in partnership with York Council have invested in technologies that actively tracks a wide spectrum of data on visitor to the city centre.
Insights such as changing levels of footfall, spend made on credit & debit cards, as well as visitor demographics are published as part of a monthly City Centre Insights Report.
We are hopeful that moving forward, businesses and partners will utilise this data, and such insights will be used to inform important decisions and investments in the city.
Every York Gift Card sold locks spend into York's city centre economy
Since its launch in October 2019, the scheme has rapidly grown to become one of the largest of its kind in the UK with over £175,000 of gift cards sold to date. 
All levy paying businesses are eligible to participate. It's completely free and easy to sign up. Over 300 local businesses currently accept the gift card. Visit the York Gift Card website to see the full list of locations and/or to purchase a card.
Any businesses interested in signing up should get in touch at info@theyorkbid.com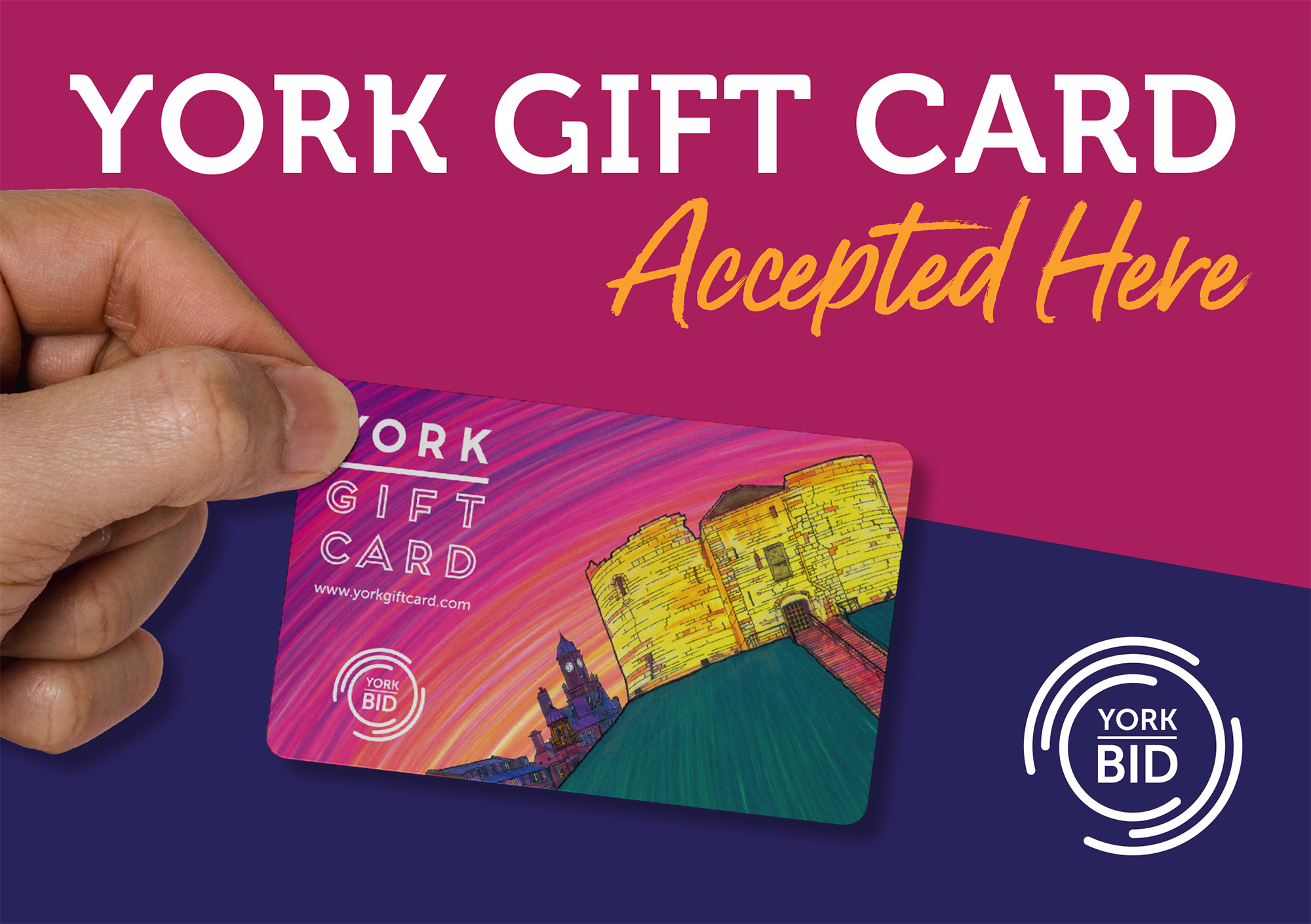 "As the Co-owner of two retail stores in York, I have had many opportunities to work with York BID and I have to say, of all the local BIDs we work with York is by far the best. From the helpful Rangers who always seem to be at hand to deal with all the issues we throw at them, to support when we need it at a higher level to iron out problems with bodies such as the Council and Highways. I think York BID offers great value for money providing services we need now more than ever."
Marcus Doyle, Director, The Yorkshire Soap Company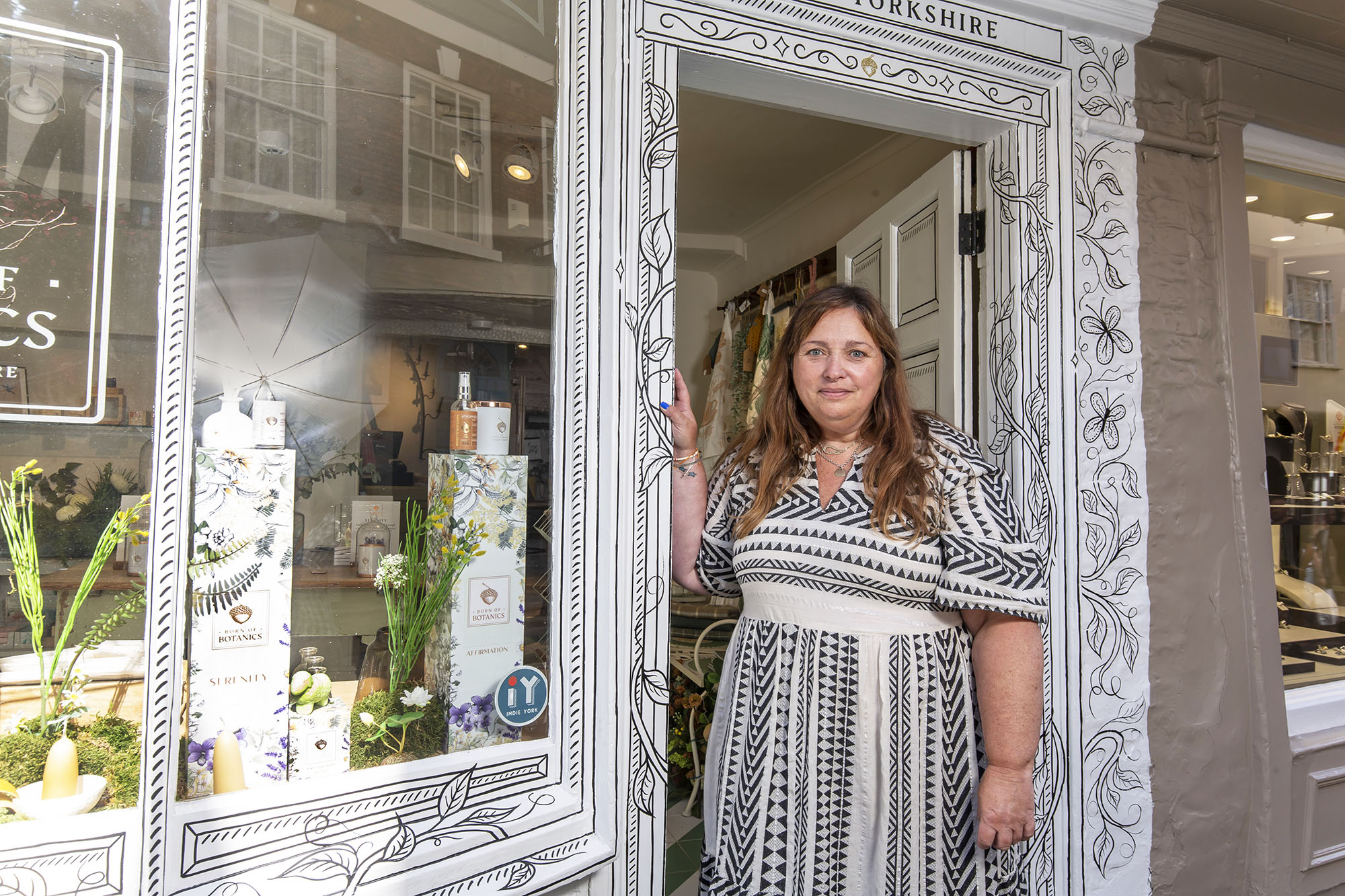 The York BID is committed to supporting the independent sector, especially in a climate where demand for large retail space is declining
York has a thriving independent scene with 65% of its businesses being independently run. Indie York supports and celebrates those local businesses in our online directory and printed map.
The BID has provided Indie York with several grants to support the initiative and aid its growth. This includes funding a part time administrator, who's role is to drive membership growth, organise events and networking meetings and build a self-sustaining operational model.
Our organisations continue to work closely and collaborate on projects that support York's vibrant community of independent businesses. Visit the Indie York Website for further information.
York BID is committed to lobbying the Council and other public sector organisations on issues that the business community care about
Before we can be a collective voice for business we must listen. We spend a great deal of time talking to business owners, managers, and frontline staff to understand the issues and challenges they face.
We also regularly engage with a wide variety of stakeholder groups and trade associations to keep well informed on the topics that matter to local business and ensure that key information is shared. Some of the stakeholder groups we work with are:
North Yorkshire Police
Safer York Partnership
York Safety Advisory Group
York High Street Forum
York Tourism Advisory Board
Indie York
Fossgate Traders
Micklegate Business Initiative
Goodramgate Traders
Riverside Quarter
Shambles Traders