Street art can make a huge difference to urban spaces, telling stories of the place and the people who live there. York BID is committed to delivering more street art projects to different areas of the city centre.
To date, York BID has commissioned street art projects to turn a drab alleyway from an eyesore into an artwork, to honour pandemic key workers, and to celebrate endangered local wildlife.
York BID collaborated with Art of Protest Projects to create a Street Art Exhibition celebrating keyworkers from the city.
The aim of this project was to celebrate the 'guardians' of the city, who helped keep York moving during a time when the city (and the world) came to a standstill during the COVID-19 lockdowns.
11 essential workers, all of them York residents, told their story of working through the upheaval created by the pandemic and had their photographs taken. These 'guardians' ranged from NHS workers to the River Boat Rescue team. The images were transformed into art by internationally acclaimed street artist collective 'The Postman.'
The 'Guardians of York' was the city's first urban art project to elevate and honour pandemic key workers and received regional news coverage.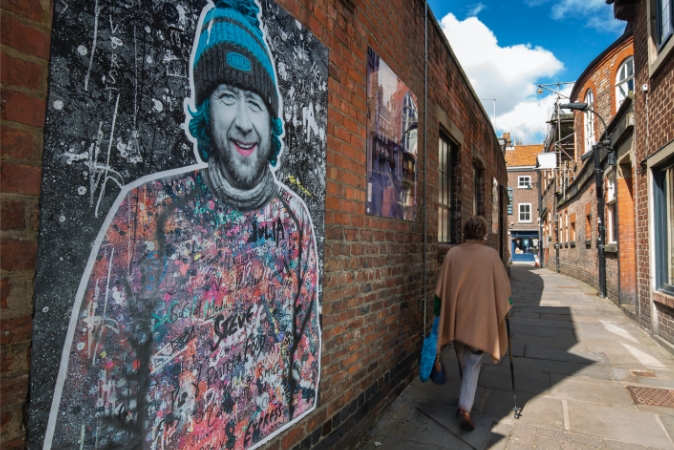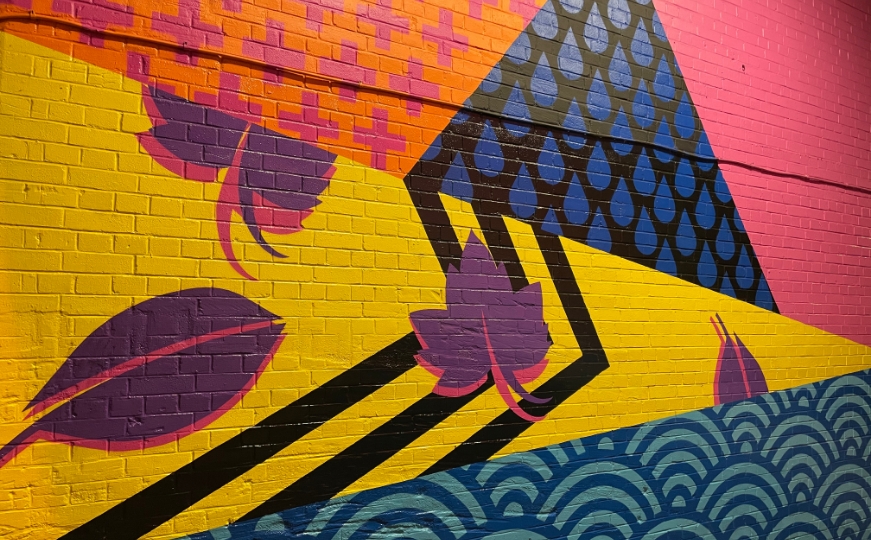 York BID commissioned this project with the ambition to improve the appearance of what was previously a drab alleyway on Coney Street, close to Boots and WHSmith.
We collaborated with York gallery The Art of Protest to deliver a permanent Street Art mural that would dress the space.
With their contacts, The Art of Protest brought in artists Craig Evans and Tom Jackson, who work together under the name STATIC. They created this stunning work in three days, which has turned a city centre eyesore into an Instagram hotspot.
Our second street art venture was the giant Tansy Beetle mural on Queen Street.
York BID contributed to the project as part of their remit to keep the city centre vibrant and interesting. The mural was completed by street artist ATM.
What makes this artwork particularly interesting is its focus on a rare species that has a unique connection to York. The mural raises awareness of the decline of the Tansy Beetle and has an important environmental message behind it. We are delighted with the finished mural and have received lots of positive feedback.